NComputing Inc. was founded with the goal of making desktop computing affordable for everyone, and is redefining the economics of desktop computing.
NComputing is the fastest growing desktop virtualization company with 3 million NComputing access devices deployed in 140 countries.
The company's award-winning, patented technology lowers desktop computing costs, improves manageability, and reduces both energy consumption and e-waste. It is the perfect solution for leveraging the power and potential of PCs and cloud computing.

Heritage Management Solutions (HMS) is a Learning and Management Company with vast resources in the new Learning Technologies, Virtual Campus, Enterprise, Software as a Service (SaaS), Learning Management Services (LMS), Cross Border Education Services, Career Development, and Platform Service Providers.
HMS is experienced in Workforce and Leadership Development Management, with our Research and Survey teams giving our clients their monies worth in value.
HMS Conference and Webinars teams are well trained in Social Media marketing.

Developed by Data Management Inc. (DMI), TimeClock Plus is available as a Windows or Web application suite and records employee hours for payroll while providing real time labor reporting functions.
As a recipient of numerous awards that include Deloitte Technology Fast 500 and Texas Small Business of the Year, DMI has 
become a trusted provider in time and attendance with an A+ rating from the Better Business Bureau.
The Texas company's multinational team of developers expanded the Windows and Web product line to include mobile phone applications and IVR systems. 

Narag Energy Solutions is an innovative Oil and Gas services provider to clients who need rapid and accurate asset determination services, reservoir characterization, petroleum project design, production optimization, data analysis, operations plan implementation or project management.
Narag Energy realizes the importance of delivering quality service to clients as they move to increase their reserves while attempting to better understand and reduce assets uncertainties and improve on cost of production.


High service culture and performance at Narag Energy Solutions is built on the interest of our personnel, clients and partners to better understand the uncertainties and risks within every oil & gas project characterization using both stochastic and deterministic workflows.
Narag Energy goal is to help our clients manage reservoir and production uncertainties to attain a successful project delivery and also maximise return on your investments.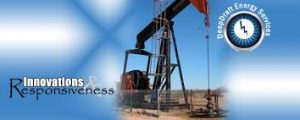 DeepDraft Energy Services, LLC is a United States and Nigeria based company, in the market to serve the Oil & Gas, Construction, Transportation-Railways, Water, and the Environmental Remediation of the Niger-Delta.
DeepDraft Energy is a Vessels and Barges brokers to the Oil & Gas sub-sectors of the Nigerian Economy.  We are involved in Electrical, Civil and Road Construction Engineering as well as Marine Transportation and Procurement services.
Activities and services are channeled towards meeting the increasing challenges of the oil and gas industry and the dynamic business environment worldwide.  DeepDraft Energy have assembled a team of highly qualified and experienced personnel to enable us achieve our aims and objectives, which includes meeting our clients' satisfaction and giving the best possible within the industry.